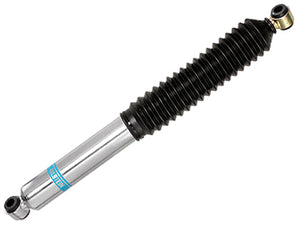 Bilstein's 5100 Series - Select Your Lift and Shocks
Bilstein's 5100 Series Shocks offer world-renowned Bilstein performance and technology for lifted truck, Jeep, and prerunner applications. The 5100 Series features Bilstein's super high-performance, single-tube, high gas pressure design that provides the pinnacle in consistency, fade-free performance, and longevity. When you order, send us an email with the specs of your truck (year, model, suspension details, etc.) and how you will be using it so we can help you select the best option for your particular application.
For stock Broncos, select the Bilstein B6 4600 shocks.